Auto Loan Financing Has Never Been Easier!
We Finance YOU, Not Your Credit Score!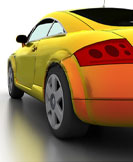 We're here to help you get the credit you deserve.
• Bad Credit
• OK Credit
• Poor Credit
• 1st Time Buyers
• Bankruptcy
• Divorce
• Slow Credit
• Good Credit
We Finance You! Please take a moment to fill out our online application. An agent will contact you shortly to discuss options.